A family environment
Monte Castello was established in a context that can only be described as a family business: sound principles and solid values ​​are the foundations that have allowed the gradual growth of our work. Owner Bruno takes great care to pass them to his daughters, so that with the passing of time the philosophy on which the entire company is based will not be lost.
Precisely because we have closely tied our business to the family, we have ensured that each family member is an essential part of it, with different roles and tasks, but with the common goal of protecting and cultivating our world called Monte Castello with dedication every day.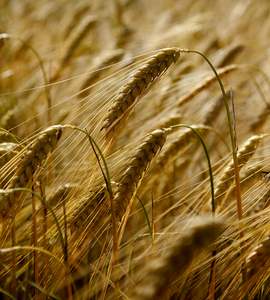 We cultivate traditions
In a world increasingly focused on innovation and technology, we cherish traditions and are fully aware of the importance they hold today, of their infinite richness and of the valuable lessons they continue to give us. Lessons received above all by those who have a more experience and by those who grew up and still live in close contact with the land.
Attention to the past an eye on the future have enabled our company to guarantee products of impeccable quality year after year, thanks to continuous innovations and studies.
We are constantly working on the three stages of our production chain: cultivation, selection and packaging.We strive to constantly improve our cultivation and processing methods, adapted to the different environmental contexts in which we operate, with absolute respect for their biodiversity.
Organic production
Faced with the environmental crisis of the 21st century, ever more massive and threatening, in order to preserve our planet that we hold so dear, we are committed to protecting and improving the territories in which we operate, trying not to destroy but, rather, to preserve, by adopting means of processing and products that do not threaten our ecosystem.
Our focus is also demonstrated by the continuous commitment to the increase and enhancement of our organic productions.
We are very committed to our territory and we try to take care of it and enhance it.
Our company is located in an area that tends towards depopulation, being located in a predominantly mountainous area with almost no opportunities for young people. We think that creating jobs and giving the inhabitants of the village the chance to grow professionally is a very important act: for us, this is also what protecting the territory is all about. This means helping and contributing to the rebirth of this area, but, in particular, it means re-evaluating what are its strengths, showing the future levers how much our sector can still do and how far it can go.
Monte Castello's constant commitment lies in the pursuit of sustainability over time. For example, we recover and process waste. They are no longer considered in a negative way, but as valuable by-products useful for other industrial activities: this is the case of plant residues destined for animal husbandry for the production of animal feed.
Furthermore, again in favor of the environment, we have chosen to opt for autonomous production of all the energy needed to keep the complex operation of our plants going, in a completely environmentally sustainable manner, by 2026.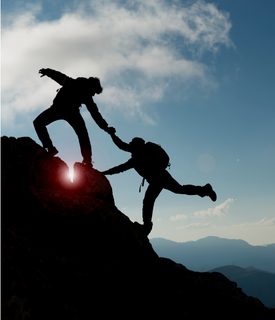 The importance of solidarity
Turning our gaze towards the social aspect, our company, as a whole, is part of a larger system consisting of our employees, customers, stakeholders, suppliers, competitors who are interconnected by a dense global network.
In addition to ensuring the absolute centrality of people, Monte Castello's philosophy is primarily based on solidarity. Because helping and supporting those most in need is important to us, so much so that we welcome and enthusiastically participate in all socially motivated projects and initiatives.
Although the pivotal concepts of equality and gender equality are now established and reaffirmed in the contemporary world, it is not yet possible to take it for granted that these are applied and respected in the workplace. Despite this, our ideals have led us to focus on these social and humanitarian issues. As proof of this, we are in fact members of the Quality Agricultural Work Network, set up by INPS (the national social security agency) to select agricultural enterprises that stand out for their compliance with labour and social legislation.
Our people, our strength.
Our team, our people, our company.
The birth and development of Monte Castello in a rather intimate local reality made it possible for all its members to become a real family, characterized as such by trust, mutual respect and empathy. The added value of this united group lies in its composition; in fact, the long experience and the structured knowledge of the more mature members combine, in a perfect combination, the energy, the enthusiasm and the desire for innovation of the young generation, bringing our agricultural reality to a guaranteed success. Just like when you enter the walls of a house, arriving at the factories you will be able to breathe an air of serenity, harmony and collaboration among all the members of our team, combined with the work commitment, the responsibility of each one and the joy of carry out a noble work like that of the Monte Castello company which, day after day, tries to offer high quality products on the market.